Callie Gaspary, AIA and Joanne Vogel will present at the upcoming Association for Learning Environments (A4LE) in Providence, Rhode Island on March 14-18. They will be speaking about interdisciplinary work spaces and how classroom design can be shaped by maker spaces.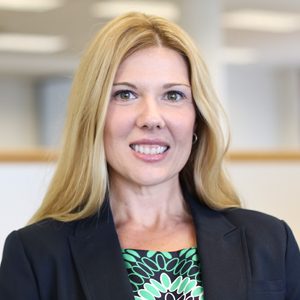 Breakout Session 5: Interdisciplinary work spaces: How museums and maker spaces can inform classroom design
Speakers:
Callie Gaspary, Mosaic Associates
Joanne Vogel, Mosaic Associates
Donna DiBartolomeo
Room: Salon G
Learning spaces in out-of-school settings provide an interesting inspiration for innovative classrooms and school environments. Museums focused on hands-on learning, such as science centers, children's museums, and maker spaces, are great examples of flexible interdisciplinary design for educational use. These museums serve a variety of users, making adaptable design a priority. Interactive museums typically focus on open-ended, inquiry-based learning, with activities centered on design-thinking and creative investigations. This session will provide insight into several exemplary educational spaces in out-of-school settings. Expert school designers will provide counterpoint to spark discussion on how interdisciplinary spaces can be developed and adapted to serve creative and collaborative initiatives in 21st Century Learning. Flexible design is not only needed to facilitate new trends in learning, but also as a way to maximize and create the most efficient use of the space we have. In New York State, school construction projects are made up mostly of renovations, which challenges designers to make the most of the space on hand to facilitate the needs of the curriculum and also the desires of local school districts to open their buildings to the public after hours. Schools are becoming the community centers of our neighborhoods and need to have the flexibility to serve a variety of functions. During the day, they should be able to accommodate 21st century learning with collaboration across disciplines, while at night they may act as a setting for a formal meeting or election, a computer class, maker faire, or basketball game. Track: Schools That Work Learning Objectives:
Gain familiarity with effective museum and maker space design, and how this design may impact traditional in-school learning spaces.
Think critically about the limitations and opportunities in a non-traditional, collaborative space.
Incorporate best practices in design to flexible spaces (accessibility, efficiency, materials).
Translate and adapt existing designs to suit new clients and classrooms.
If you're attending the Northeast Regional Conference, be sure to attend this great session!
For more information about the A4LE Northeast Regional Conference, please visit: http://www.a4le.org/websites/regions_and_chapters/index.php?p=1241