Mosaic Associates Architects is proud to announce the promotion of Matthew Gaspary and Lauren Tarsio to Associate.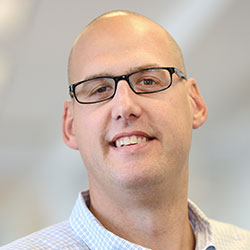 Gaspary has been with Mosaic for over 15 years. He started as a designer with the firm, shortly after graduating from Rensselaer Polytechnic Institute. In 2009, he became a registered architect and joined the American Institute of Architects. Gaspary has served as project manager on numerous projects for Hudson Valley Community College. He has also worked for clients in the PK-12 market including Saratoga Springs City School District, Scotia-Glenville Central School District and Troy City School District. Gaspary will graduate from the Rensselaer County Chamber's Leadership Institute in March of 2017.
Tarsio has over 10 years of experience and has been with Mosaic for over five years. She passed her Architect Registration Examination in 2015 and joined the American Institute of Architects. She has been a project manager on projects for the State University Construction Fund and SUNY Cobleskill. She has also managed projects for PK-12 clients including Saugerties Central School District, Ellenville Central School District and the Center for Instruction, Technology & Innovation in Mexico, New York. Tarsio is a graduate of the Rensselaer County Chamber Leadership Institute.
"Both Gaspary and Tarsio have been instrumental to the growth of Mosaic and we look forward to them taking on larger leadership roles within the company in the years to come," said partner Mike Fanning.