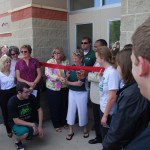 On Saturday, June 6th, Mosaic's long-time client Shenendehowa Central School District celebrated the grand opening of their Aquatics Center located at the Gowana Middle School.  The celebration included a dedication ceremony, ribbon cutting, swimming relays and diving exhibitions, as well as a special "Pouring of Waters."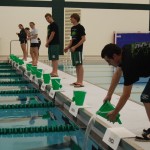 The Pouring of Waters signified the blending of Shen's swimming history into their future triumphs.  Having practiced at various swimming facilities over the years, members of the swim team poured twelve buckets of each body of water into their new pool as a way of paying homage for their past accomplishments.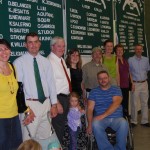 The Mosaic team attended the celebration and is proud to have helped the Shenendehowa community bring this dream to fruition.  Best wishes for a successful swim season!