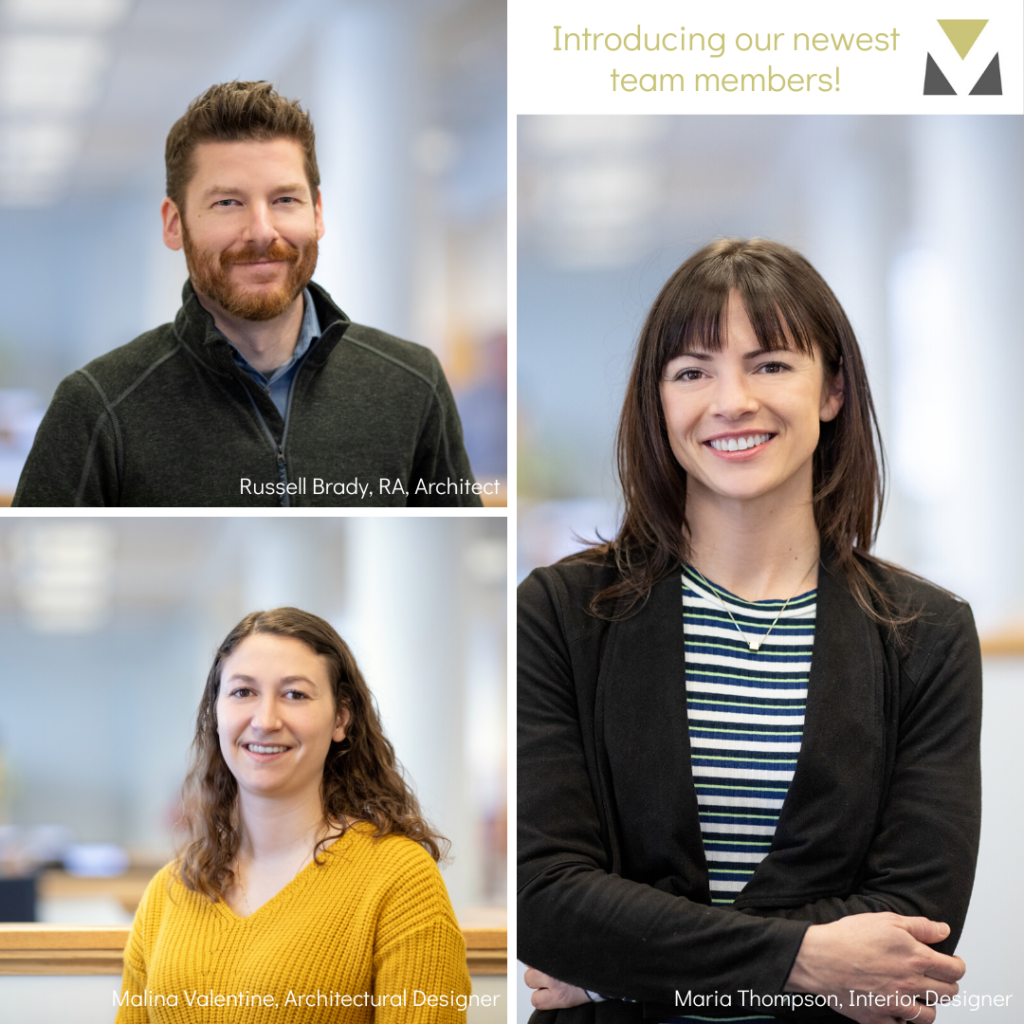 Mosaic Associates Architects welcomes three new team members. Russell Brady joined Mosaic as an architect, Maria Thompson has been hired as an interior designer, and Malina Valentine joined the firm as an architectural designer.
In his new role, Russell is working on projects for the Glens Falls City School District and the Enlarged City School District of Troy. Prior to joining Mosaic, he worked as a project manager at SEI Design Group in Albany for 13 years. He also served as an intern CAD draftsman at Boswell Engineering, also in Albany.
Brady is a graduate of the State University of New York at Farmingdale and holds a bachelor's degree in architectural technology. He also earned an associate's degree in construction technology from Hudson Valley Community College. He lives in Troy.
Maria is applying her interior design skills on projects for the Shenendehowa Central School District and the Salem Central School District. Previously, she worked as a senior interior designer at WeWork in New York, where she served as the lead interior designer for a 35-story new building project in Seattle. She also has worked in design at Studio Tack in Brooklyn and at Tom Delavan, also in New York.
A graduate of the Eugene Lang College at New School University in New York with a bachelor's degree in liberal arts, Thompson also has completed coursework in interior design at the Fashion Institute of Technology in New York. She lives in Albany.
Malina's role at Mosaic includes working on projects for the Cairo-Durham Central School District and the Glens Falls City School District. She comes to Mosaic from a position as an Auto/CAD.Revit technician at Taconic Engineering in Chatham.
A recent college graduate, she also served as an architectural intern at Nexcom in Virginia Beach, Va.
Valentine is a graduate of SUNY Delhi with a bachelor of technology degree in architectural design and build. She lives in Troy.