Mosaic Associates Architects, DPC has promoted Callie Gaspary, AIA, ALEP to principal. Gaspary is principal in charge of some of Mosaic's largest school district clients, including the Shenendehowa, Averill Park, Burnt Hills-Ballston Lake, Peekskill, and Schenectady central school districts. In addition, she was project architect for Hudson Valley Community College's new Science Building. Callie leads Mosaic's marketing and staff development initiatives.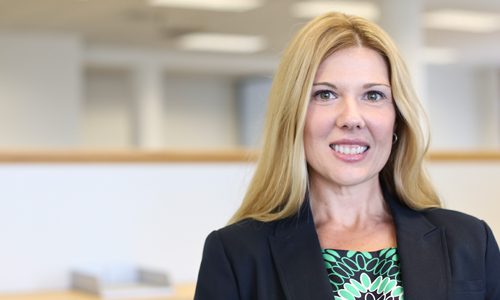 After graduating from Rensselaer Polytechnic Institute, Callie joined Mosaic in 2002, drawn to the firm's focus on designing schools. An expert in educational facility design, she is an Accredited Learning Environment Planner and active member of the Association for Learning Environments, currently serving as president of its Northeast Regional Chapter.
A registered architect, Callie is a member of the American Institute of Architects and the National Council of Architectural Registration Boards. A well-rounded leader, she is also a graduate of the Leadership Institute of the Rensselaer County Regional Chamber of Commerce.
She lives in Niskayuna with her husband, Matt, and their three sons, Ty, Sam and Axl.