Mosaic Associates Architects is seeking candidates to join our team and grow with our firm. Our office is located in the historic Frear Building in energetic, downtown Troy, NY. Our practice focuses on projects serving the education market for PreK-12 schools, college and universities and local communities.
Architectural Project Manager
We are currently looking to hire an architect with a minimum of 5 years of experience, strong project management and design skills. Registration is preferred, demonstrated experience and talent is more important. Revit, AutoCAD, Adobe Creative Suite, Sketchup and graphic proficiencies are preferred. Must demonstrate aptitude in management, organization, communication and leadership.
Great work environment with competitive benefits. Salary is commensurate with experience.
Mosaic is an exciting place to work! We value creativity, collaboration and community…come join our team and be part of the Mosaic legacy.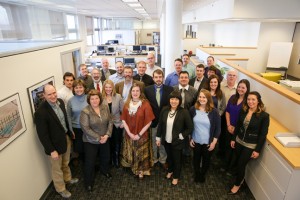 Please submit resume and cover letter to admin@mosaicaa.com